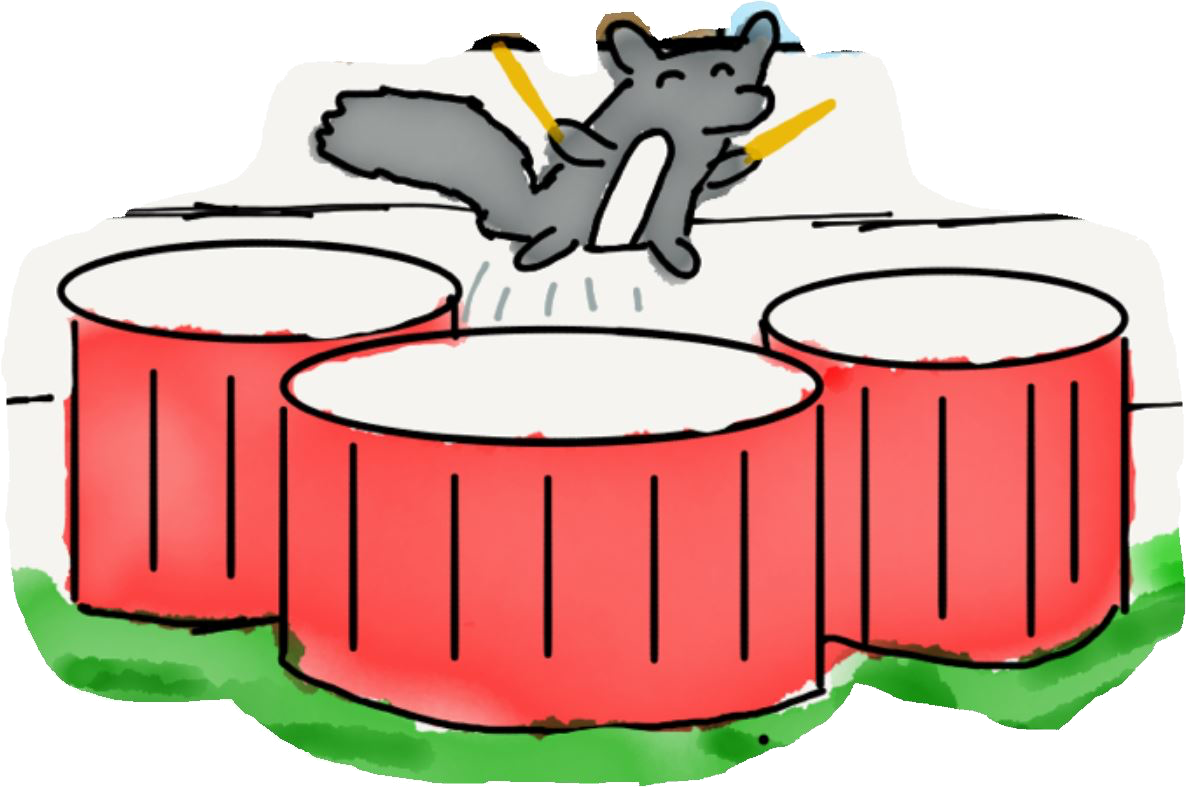 Over the course of 8 months we were fortunate to be joined by one, then five, then tens of volunteers and to receive spontaneous donations of resources from every corner of our community.
We know the artists will impress, just look at the lineup. Our neighbors, who have offered their homes to performers and audiences alike, embody the very essence of porchfest. These are the people, along with our friends and neighbors who will join us as we walk and bike from porch to yard to park, who we had in mind while crafting Porchfest.
What we were not prepared for was how deeply we have been touch by all the rest of you who have jumped in, rolled up your sleeves, committed hours, dollars and endless enthusiasm to lifting this project off the ground.
Last week, we took a step back from our tenacious planning and saw a vibrant community around us, equally passionate about Belmont Porchfest. It was then we realized that long before the first note of the event, we had succeeded in building a community. You have taught us that it takes a Porchfest to raise a community.
Adine Storer|Amelia Childs| Andrea Greenberg|Anne Lougee| Anne Mahon| Carol Phillips| Caroline Liang |Christina Monfasani|David Hurley |Elaine Westermark|Emily Ferris|Erin Lubien|Erin McNeill|Esperanza Garschina-Bobrow|Fred Rigoulot|Joanna Tzouvelis|Gail Gorman|Gerry Dickhaus|Heather Silber|Heidi Steinert|Helen Bakeman|Holly Chen|Holly Johnson|Jane Sherwin|John Olson|Julie Crockett|Julie Wu|Juliet Jenkins|Katarina Westermark|Kathleen Sheehan|Kathryn Biglifio|Lauren Crocker|Lauren Kopperl|Laurie Graham|Liz Goss|Luna Esperanza-Bobrow|Maribel Carvajal|Meghan Monroy|Michael Chesson|Molly Aalyson|Nancy Linde|Roger Gallagher|Sandy Heierbacher|Shea Bradley-Hurley|Souls Academy|Sterling Crockett|Sue Morris|Tess Jenkins|Theo Hatzipetros|Tomi Olson and many more.
It goes without saying, none of this would be possible without
the webmastery of sousaphonist extraordinaire, Kirk Israeland
our first sponsor, Belmont Cultural Council, a local agency funded by MCC, a state agency, and
our lead sponsor, Belmont Savings Bank
Here is to making noise in the neighborhood!
Mary Bradley, Donna Ruvolo, Martha Cohen, Elizabeth Goss, Casey Williams, Barbara Becker, and Shelley Bertolino
And Congratulations to Adine! Thank you for all the banners and yard signs and joy!
DRUMROLL, PLEASE! | WE LOVE OUR FUNDERS AND SUPPORTERS
OUR FABULOUS FUNDERS:
DONORS WHO HAVE GIVEN $100+
Mary Bradley and David Hurley
Tomi and John Olson
Donna Ruvolo and Lauren Crocker
Gail Gorman 
Laurie Graham
Heather Silber

Helen Bakeman
Michael Chesson
Nancy Linde
Carol Phillips
Souls Academy
AND OUR ESTEEMED SUPPORTERS: