1st Annual
Belmont Porchfest
September 8, 2018
(rain date Sept 9th)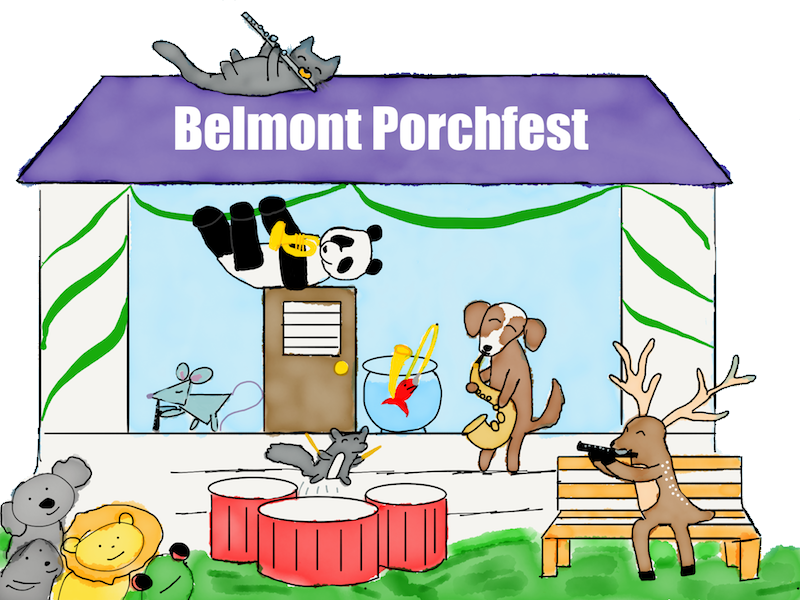 We're gearing up for Belmont Porchfest 2019 and we have some pretty cool things planned. Check the facebook page in the next few weeks to learn more. In the meantimes, some info you may find useful:
Registration opens in early May and closes August 1st.
Belmont Porchfest will be September 7 (rain date September 8th).
We are currently recruiting volunteers. Drop us a note if you want to be part of the crew that makes Porchfest happen. Volunteers can reach us at BelmontPorchfestVolunteer@gmail.com