2nd Annual
Belmont Porchfest
September 7, 2019
(rain date Sept 8th)
| | |
| --- | --- |
| Precincts 1,6, and 7: | 10:30-12:30 |
| Precincts 2 and 8: | 12:30-2:30 |
| Precincts 3,4, and 5: | 2:30-4:30 |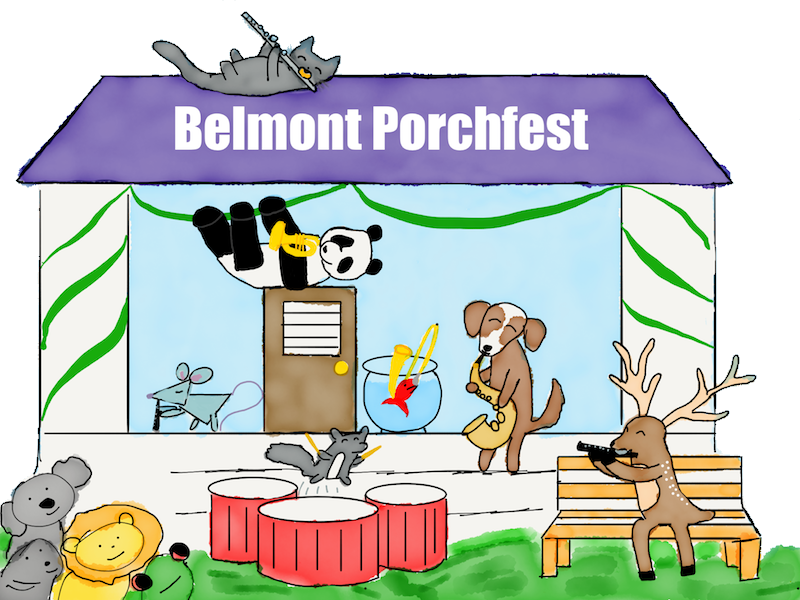 Zone 1
10:30-12:30
Zone 2
12:30-2:30
Zone 3
2:30-4:30

M

maps/merch/
water

P

portapotties
Belmont Media Center is filming a porchfest documentary. Cameras will be on the streets and a drone will be in the air.

Parking will be limited on streets adjacent to PQ park from 4-8 pm.

Be mindful not to block roadways or driveways with parked cars.

Biking is recommended.

The Maple Street entrance is recommended for entry to the park.